Featured
This item was featured by our team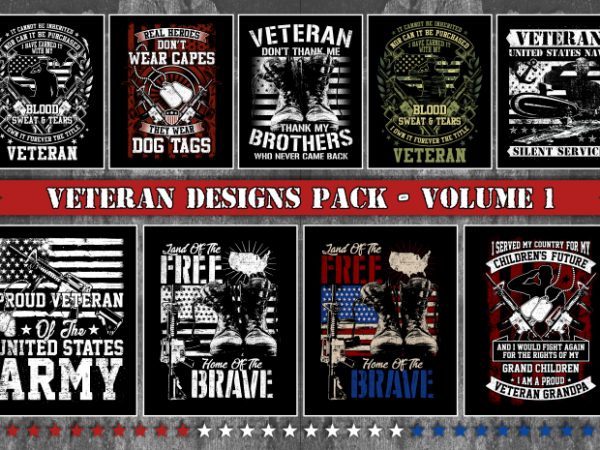 Bundle T-Shirt Designs Veteran Theme – Volume 1
Hurry-up! limited time offer
WARNING!!! Its to big to upload here, so you will get a download link into google drive for all files.Special T-Shirt Veteran Pack 1 Include 8 Designs, With Special DiscountTo Get 8 Design Veteran Themes! Grab It Fast.This Pack Has Extended License So You Can Use These Files For Your Every Personal Or Commercial Projects.- Blood Sweet And Tears Veteran- Real Heroes Don't Wear Capes, They Wear Dog Tags- Veteran Brothers- Blood Sweet And Tears Veteran Camouflage Version- Veteran Silence Service- Proud Veteran Of The United States Army-Land Of The Free, Home Of The Brave (2 Versions)-I Serve My Country, Veteran Grandpa You Can Use  These Files In Print On T-Shirts, Hoodie, Mugs, Posters, Stickers, Pillows Or Other Media.Design Template Based On Vector Files Available At: SVG, CDR, PDF, EPS, PNG Transparent, also with PSD separated Layers File.
Instant Digital Download:
Buy this item with your phone or tablet, and access to the files at any time from your computer.