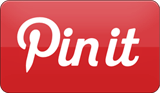 Featured
This item was featured by our team

100 Tshirt Designs Bundle
Hurry-up! limited time offer
100 T-shirt Vectors editable with Adobe Illustrator File types: Eps and Png. D you need a variety of t-shirt designs? Do you want to be more efficient with your summer projects? We have the best bundle for you! This 100 T-shirt Designs Mega Bundle brought to you by Caffein Art. The best thing is that you'll get 100 vector t-shirt designs elements from different themes. This is amazing, isn't? Go and grab it now!
Instant Digital Download:
Buy this with your phone/tablet, and access to your files at any time from your computer.
Extended Commercial License:
You can resell this artwork in Printed Format Only.
~ Can I sell this on POD platforms? Yes
~ Can I sell it on my own website in printed format? Yes
~ Can I sell it in digital format? No
Spread The Word and Earn!