Featured
This item was featured by our team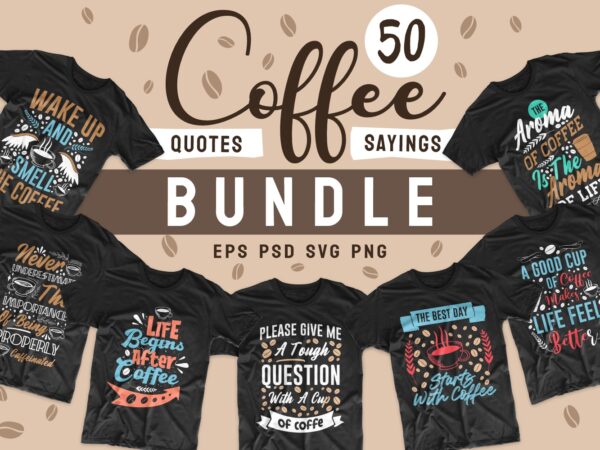 Coffee quotes saying t shirt design bundle. Motivational inspirational quotes and sayings t shirt designs. Coffee quotes design. Typography lettering t-shirt design. T-shirt design bundle. T shirt designs bundles SVG PNG EPS PSD File.
Hurry-up! limited time offer
50 Coffee quotes and sayings t-shirt design bundle
You can print on a t-shirt, mug, paper, fabric, poster, canvas, and more merchandising according to your needs.
100% Vector
High Resolution
Ready to Print
File Included :
50 EPS
50 SVG
50 PNG
50 PSD
Thank you for seeing or for purchases, I hope you are interested.
Best Regards
Instant Digital Download:
Purchase this product using your smartphone or tablet, and enjoy the ability to access the files from your computer whenever you need them.