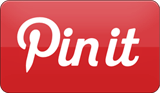 Featured
This item was featured by our team

Awesome tshirt design
Awesome tshirt design, Awesome Icon Pattern artwork is a unique artwork The concept is people icon pattern formed into word Awesome .The files are AI, EPS, PNG file. Hope you like my artwork.
Instant Digital Download:
Buy this with your phone/tablet, and access to the files at any time from your computer.
Extended Commercial License:
You can resell this artwork in Printed Format Only.
~ Can I sell this on POD platforms? Yes
~ Can I sell it on my own website in printed format? Yes
~ Can I sell it in digital format? No
Spread The Word and Earn!