Featured
This item was featured by our team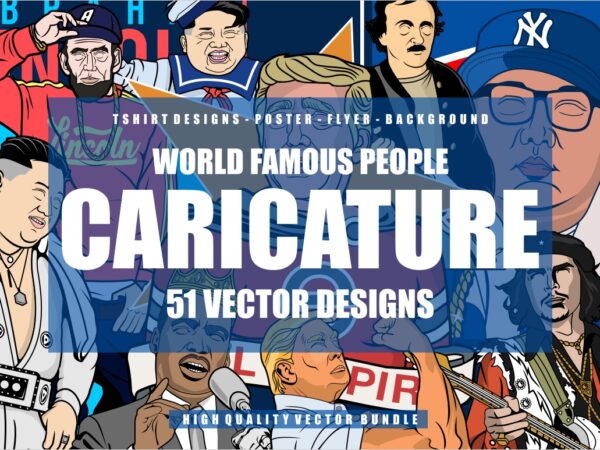 51 Caricature Tshirt Designs Bundle #1
Hurry-up! limited time offer
51 World Famous People Caricature Tshirt Designs BundleThese designs are in Eps, Png,Cdr and Svg formats ready for print. The artwork can be used for digital printing and screenprinting. With this bundle you can create unique tshirt designs, hoodies, hat, pin, posters, invitations, logo or anything.
Instant Digital Download:
Buy this with your phone/tablet, and access to your files at any time from your computer.
Extended Commercial License:
You can resell this artwork in Printed Format Only.
~ Can I sell this on POD platforms? Yes
~ Can I sell it on my own website in printed format? Yes
~ Can I sell it in digital format? No