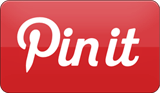 Rubikcube's Math t shirt design online
[REUPLOAD] Rubikcubeillustration of frustrating rubik cubes for common beginnerso here goes the math to solveAvailable on both DARK and LIGHT t-shirt6 colors on Dark, 7 colors on LightHi-Res vector. Illustrator CS, EPS Illustrator CS, Transparent 4000px wide PNG, PSD, PDF, SVG. thank you !
Spread The Word and Earn!