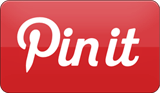 Featured
This item was featured by our team

Hot rod custom t shirt design for sale
This design use 1 colours on Black t-shirt. it is high quality vector format, easy for editing process,Based on vector file, available for Adobe Illustrator,Eps,Png and Corel Draw and can be used for digital printing and screen printing. Thanks and enjoy !
Instant Digital Download:
Buy this with your phone/tablet, and access to your files at any time from your computer.
Extended Commercial License:
You can resell this artwork in Printed Format Only.
~ Can I sell this on POD platforms? Yes
~ Can I sell it on my own website in printed format? Yes
~ Can I sell it in digital format? No
Spread The Word and Earn!