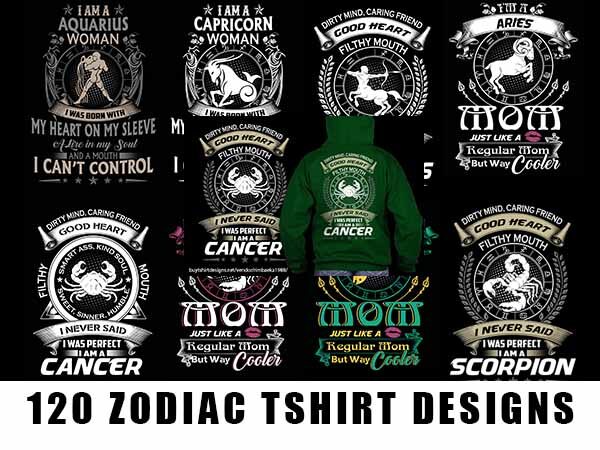 120 zodiac signs tshirt design bundles editable
Hurry-up! limited time offer
120 zodiac signs tshirt design bundles editables, Tshirt designs bundles png transparent and psd file Editable text and layers, january february march apryl may june july august september october november and december.
scorpion capricorn gemini taurus aries leo cancer libra pisces virgo aquarius tshirt design bundle. you will get jpg file, png file and PSD FILE editable for every text and layers. the average size is4.500 X 5.400 Pixels RESOLUTION 300 DPI
january ,february ,march ,apryl ,may ,june, july, august ,september ,october, november, december,
scorpion, capricorn ,gemini, taurus, aries, leo ,cancer, libra ,pisces, virgo, aquarius, tshirt design bundle. 
Instant Digital Download:
Buy this item with your phone or tablet, and access to the files at any time from your computer.